Online High Temperature Ultrasonic Thickness Measurement system
Products list
ZK3810 High Temperature Online Ultrasonic Thickness Measurement System
At present, manual fixed-point ultrasonic thickness measurement is mainly used at high temperature position. Though this method has some flexibility, it's hard to operate in high temperature area because probe can't contact pipe wall for a long time; at the same time, manual measurement results is less accurate due to large measuring error. ZKWELL has developed high temperature online ultrasonic thickness measurement system to overcome such problems.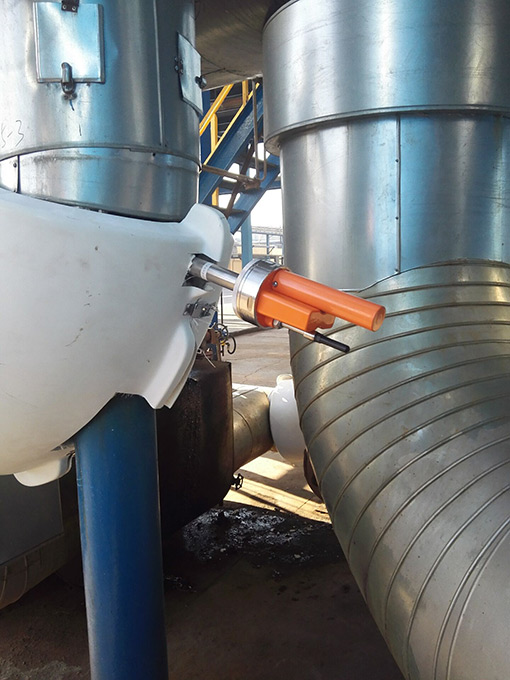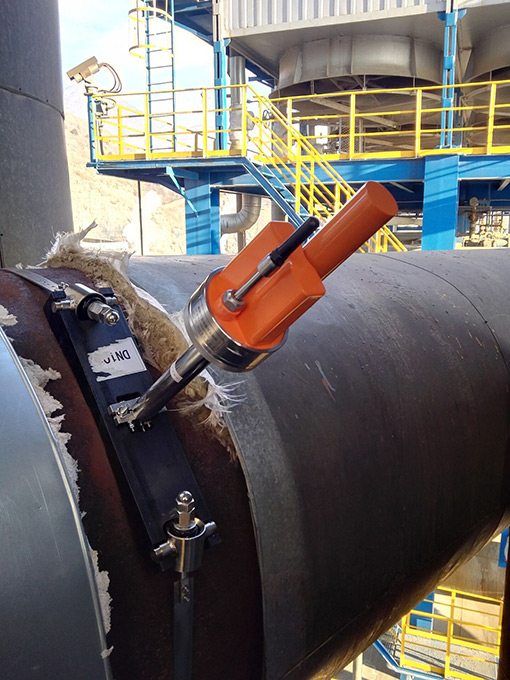 Technical Features
·Without apertures or coupling agent, easy and convenient to install/remove; enable to continuously work in real time below 600℃, and with accurate measurement result and stable data;
·Waveguide gear structure can installed at any angle, free of man-made factor or space restricts.
·Special waveguide fixture design: allow to measure continuously under high temperature condition even by regular voltage ultrasonic probe, which reduce production costs and enhance measuring stability and accuracy.

Technical Parameters
·Measurement thickness range: 3~50mm
·Precision: 0.1mm
·Wall temperature range of pipeline: -30~600℃
·Operational temperature: -30 ℃ ~60℃
·Operational voltage: DC18~36V

System Structure
High temperature online ultrasonic thickness measurement system includes wired structure and wireless structure for users' selection based on site condition. Wireless structure is composed of wireless high temperature thickness gauge, probe, waveguide gear and clamp, wireless gateway, wireless relay, data analysis software. Wireless structure is mainly in GSM and wireless Hart structure.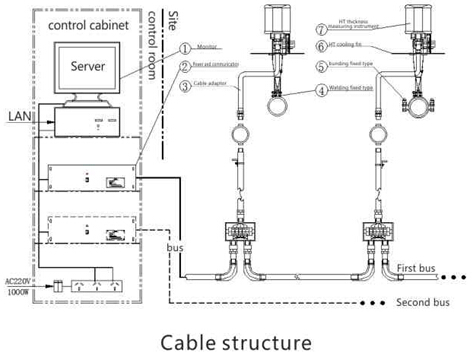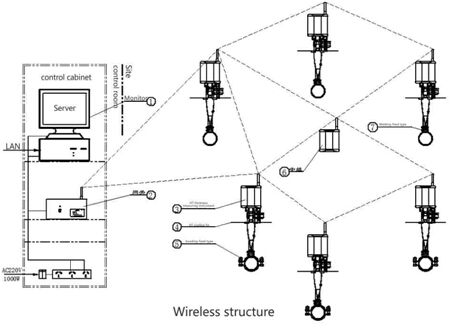 Data analysis software
Data analysis software with DBS can automatically collect, display and analyze on-site data including pipeline corrosion depth and residual wall thickness information, and provide corrosion trend analysis, pipeline safety alarm. B/S mode is adopted to integrate data automatically to the current online monitoring system. The system software also has open database interface to integrate with other management information systems.